Choose your best yes.
I was blessed this week to be part of a Gallup summit thanks to my great employer, Westside Community Schools. In this day long learning event, we discussed our own personal strengths, and how we can say yes to everything… but in doing that, there's no way we can be GREAT at anything. Choose your best YES – what are the things you should say yes to, to bring out your best traits and therefore, have the best impact upon others and the world around us?
This is the year Kodi Baumann said her best yes was to work to become Miss Nebraska.
Kodi is 23, a Chadron, Nebraska native currently serving as Miss Alliance 2018. She started competing in the Miss America's Outstanding Teen program at just 13 years old, and has already competed twice at the Miss Nebraska Pageant. As Miss Chadron 2014, she thought she was done.
"That year, I experienced so much and made so many friends," said Kodi. "Unfortunately, I realized that I was not at a place in my life that I could give attention to the title it deserved. Fast forward three years later and I know my heart and determination are in the right place to do the title of Miss Nebraska justice."
Flashback to November 2017. I, along with many others, had been hoping to convince Kodi to once again, compete for a Miss Nebraska local title. Her voice is breathtaking, her smile is unforgettable, her spirit is infectious. Still, Kodi herself had her doubts, memories she now uses as fuel for her fire.
"I have always struggled with body image, but this year, I am not looking at it as an obstacle," said Kodi, pictured above after playing competitive rugby with her teammates. "I am taking this on as a challenge to better myself. I am not allowing the scale to define my success. I am focused on becoming stronger."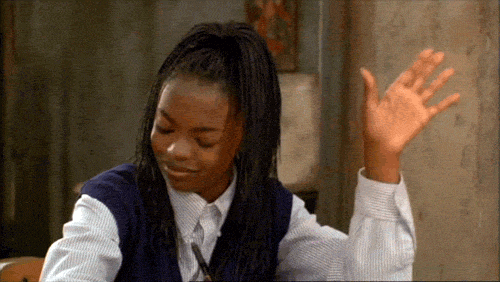 HELL YES, KODI, HELL YES.
Between November and February, Kodi lost an astonishing 25 pounds by taking part in boot camp classes. 'Strong is the new skinny', she posted. And PS – that mentality and drive will serve Kodi, and ALL of us, very well. She's a recent Criminal Justice graduate at Chadron State College, planning on a career in law enforcement. AKA – all that muscle will come in VERY handy taking down bad guys.
Tell me again 'what type' of girls compete in pageants.
"Service lines up with my interest in Law Enforcement," said Kodi. "Just look at the side of any police car. Protect and Serve. I have always enjoyed giving of myself; it doesn't matter if it is collecting warm winter clothing, supplies for Doves recipients, raising awareness of our servicemen and women, or sharing my passion for seatbelt use to keep my community safe."
That final mission is Kodi's platform of service as Miss Alliance, one that she's advocated for for several years now, is 'Fasten Your Seat Belt! Cross Your Heart, Not Your Fingers.'
"I founded my platform nine years ago after my brother's accident where he almost lost his life," said Kodi. "I wanted to share the importance of buckling up and stress that your choice to wear a seatbelt not only affects you, but your loved ones. I wanted to make sure my platform was something I would continue to advocate for once I was done competing in pageants. By choosing a platform so closely related to law enforcement, I know I will continue to spread awareness throughout my lifetime."
Kodi's best yes was to amplify her message for an important cause. That yes also opened doors to connect with others, personally confronting one of the biggest issues Kodi feels is facing her generation and more; a lack of face to face interaction, networking and productive communication.
"I'm gaining confidence; I'll walk into an interview with five judges and am gaining the qualities employers are looking for," said Kodi. "Successful people are goal oriented. This organizations helps set goals and work to achieve them. I'm also a team player. The sisterhood that this organization creates can be so strong. Many of support one another at events, building our ability of networking and creating lifelong friendships."
THAT is what ultimately convinced Kodi to say yes one more time: friendships, a very special one in particular.
"I decided to compete because the Miss Alliance Pageant was being held in honor of my friend, Kaelia Shae Nelson, the reigning Miss Alliance 2017 and current Miss Chadron 2018," said Kodi. "Kaelia was struggling with depression and took her own life. The loss of such a talented and passionate individual made me realize how fleeting life really is and I decided I would embrace her motto, Stomping the Stigma, and enter despite all my own internal battles with not being what society holds as pageant material. I wanted to honor our friendship and her memory."
Choose your best yes. Kodi said 'yes' in 2014, and will be the first to tell you it wasn't her BEST yes. Now, her yes honors a friend. Her yes is highlighting, strengthening her talents and gifts.  Her yes brings her closer to achieving her goals in both her community and for her future career.
Kodi Baumann knows THIS is her best yes, and she's ready to compete for  the title of Miss Nebraska.
"'As you grow older, you will discover that you have two hands, one for helping yourself, and the other for helping others.' Audrey Hepburn," said Kodi. "My ultimate goal is to walk away with the title and serve my state for a year, sharing my platform and advocating for Children's Miracle Network. I know that I am prepared to the best of my ability and will put my best foot forward. I feel blessed to represent the Panhandle of Nebraska, where I call home, and will do everything I can to make them proud."
***
To follow Miss Alliance Kodi Lee Baumann, click here
WANT TO LEARN MORE ABOUT KODI?
CLICK HERE * 2014* If Nebraska Had An Ocean
***
The Miss Nebraska Scholarship Competition takes place June 7-9 in North Platte, Nebraska.
CLICK HERE to follow the Miss Nebraska Organization on Facebook
CLICK HERE to follow the Miss Nebraska Organization on Twitter
***
PREVIOUS.. Miss Old West Balloon Fest Makinzie Gregory